When choosing surge arresters for longer lifespans, consider voltage ratings, energy absorption capabilities, and the type of protection required. This article provides a comprehensive guide to help you make an informed decision for your specific needs.
Discover the key factors that influence the lifespan of surge arresters and learn how to select the right one to ensure optimal protection against electrical surges. Explore the various types of surge arresters available and their benefits, and gain valuable insights into proper installation and maintenance practices that can extend the lifespan of your surge arresters.
With this knowledge, you can make the best choice for reliable and durable surge protection.
Understanding The Role Of Surge Arresters
Surge arresters play a crucial role in ensuring the longevity of electrical systems. By carefully selecting surge arresters, you can enhance their lifespan and protect your equipment from electrical surges.
Definition Of Surge Arresters
A surge arrester is an electrical device designed to protect electrical equipment from voltage spikes, also known as power surges. These spikes can occur due to lightning strikes, faults in the power grid, or the switching of electrical loads. Surge arresters are installed between the power source and the equipment to divert excess voltage and can prevent damage to sensitive electronics in homes, offices, and industrial settings.
Explanation On How Surge Arresters Work
Surge arresters work by sensing the increase in voltage and rapidly diverting the excess current to ground. They are typically connected in parallel with the equipment that needs protection, forming a path of least resistance for the surge to follow. When a power surge occurs, the surge arrester activates and creates a low-impedance path, preventing the excessive voltage from reaching the equipment. By redirecting the surge to ground, surge arresters shield the connected devices from potential harm.
Impact Of Power Surges On Electronics
Power surges can have a detrimental effect on electronic devices. These voltage spikes can cause immediate damage or degrade the internal components over time. The harmful effects of power surges may include:
Permanent damage to delicate circuits and sensitive components.
Reduced lifespan of electronic devices.
Data loss or corruption.
Intermittent or complete failure of equipment.
Increased maintenance and repair costs.
To mitigate these risks and ensure the longevity of electronic devices, it is crucial to have surge arresters in place. Surge arresters act as the first line of defense, effectively safeguarding expensive equipment, such as computers, televisions, refrigerators, and industrial machinery, from the destructive force of power surges.
Factors To Consider When Choosing Surge Arresters
When it comes to protecting our electronic devices from power surges, choosing the right surge arrester is crucial. The surge arrester acts as a shield, diverting excessive electrical energy away from our valuable equipment. To ensure longer lifespan for your surge arrester, there are several important factors to consider. In this article, we will delve into these factors and explore the key considerations when choosing surge arresters for optimal performance.
Understanding Voltage And Current Ratings
One of the primary factors to consider when selecting a surge arrester is the voltage and current ratings. These ratings indicate the maximum amount of voltage and current that the arrester can handle without being compromised. It is important to choose a surge arrester with ratings suitable for the specific application.
Importance Of Surge Energy Ratings
Surge energy ratings are significant in determining the performance and longevity of surge arresters. The surge energy rating represents the amount of energy that the arrester can absorb before it reaches its limit. Higher surge energy ratings indicate better protection capabilities. Therefore, it is essential to select surge arresters with higher surge energy ratings for optimal protection.
Surge Arrester Types (mov And Gas Discharge)
There are two main types of surge arresters commonly used: Metal Oxide Varistor (MOV) and gas discharge. MOV surge arresters are the most commonly used type and are suitable for general applications. On the other hand, gas discharge surge arresters are ideal for high-energy transients and offer superior protection for sensitive equipment. When choosing surge arresters, it is important to consider the specific requirements of your application to determine the most appropriate type.
Surge Arrester Classes (type 1, Type 2, Type 3)
Surge arresters are categorized into different classes based on their capability to handle and suppress surges. There are three main types of surge arrester classes: Type 1, Type 2, and Type 3. Type 1 surge arresters provide the highest level of protection and are typically installed at the service entrance. Type 2 surge arresters are installed at the distribution panel to protect individual circuits. Lastly, Type 3 surge arresters are designed for point-of-use applications, offering localized protection. When choosing surge arresters, it is essential to select the appropriate class based on the level of protection required for your specific application.
Considerations For Specific Electronic Devices (computers, Tvs, Appliances)
Each electronic device has its own unique vulnerabilities to power surges. Therefore, it is vital to consider the specific requirements of your electronic devices when selecting surge arresters. Computers, for example, require surge arresters with low clamping voltages and fast response times to provide effective protection for sensitive components. TVs and appliances, on the other hand, may require surge arresters with higher surge energy ratings and suitable voltage and current ratings. It is crucial to match the surge arrester's specifications with the needs of your electronic devices to ensure reliable and long-lasting protection.
Summary of Factors to Consider When Choosing Surge Arresters:

| Factor | Description |
| --- | --- |
| Voltage and current ratings | Indicate the maximum voltage and current that the arrester can handle |
| Surge energy ratings | Represent the amount of energy that the arrester can absorb before reaching its limit |
| Surge arrester types | Metal Oxide Varistor (MOV) and gas discharge, suitable for different applications |
| Surge arrester classes | Type 1, Type 2, and Type 3, based on the level of protection required |
| Considerations for specific electronic devices | Tailoring surge arresters to meet the individual needs of computers, TVs, and appliances |
Key Features To Look For In Surge Arresters
Surge arresters with key features for longer lifespans are essential for protecting electrical systems. Look for high voltage ratings, robust construction, advanced protective elements, built-in diagnostics, and compatibility with specific applications to ensure optimal performance and longevity.
When it comes to surge protection, selecting the right surge arrester is crucial for ensuring the safety of your electrical equipment and preventing any potential damage caused by power surges. Consider these key features to look for in surge arresters:
Surge Arrester Safety Certifications (ul, Csa)
When choosing a surge arrester, it is important to ensure that it has the necessary safety certifications such as UL (Underwriters Laboratories) and CSA (Canadian Standards Association). These certifications indicate that the surge arrester has undergone rigorous testing and meets the required safety standards.
Multi-stage Protection Technology
To provide effective protection against power surges, surge arresters should utilize multi-stage protection technology. This advanced technology enables the surge arrester to suppress different levels of surges, from minor fluctuations to high-voltage spikes, offering comprehensive protection for your sensitive electronic equipment.
Response Time And Clamping Voltage
The response time and clamping voltage of a surge arrester are important factors to consider. A shorter response time means the surge arrester can quickly detect and respond to power surges, minimizing the potential damage to your equipment. Additionally, a lower clamping voltage ensures that the surge arrester activates at a lower voltage level, providing enhanced protection.
Diagnostic Capabilities (led Indicators, Alarms)
Surge arresters equipped with diagnostic capabilities such as LED indicators and alarms allow for easy monitoring and identification of any surge-related issues. LED indicators provide visual cues, indicating the operational status of the surge arrester, while alarms alert you in case of any surge events or malfunctions, ensuring timely troubleshooting and maintenance.
Durability And Warranty Options
Durability is an essential consideration when selecting a surge arrester. Opt for surge arresters that are built to withstand harsh environmental conditions and boast a long lifespan. Additionally, check for warranty options that offer protection and peace of mind in case of any manufacturing defects or failure.
Best Practices For Installing Surge Arresters
When it comes to protecting our electrical devices and appliances from damaging power surges, the installation of surge arresters is crucial. Surge arresters not only shield our valuable equipment but also extend their overall lifespan. To ensure that surge arresters perform optimally, it is essential to adhere to the best installation practices. In this section, we will discuss the importance of proper grounding and bonding, surge arrester placement in service panels and subpanels, the surge arrester installation process, and additional surge protection measures such as power strips and UPS devices.
Importance Of Proper Grounding And Bonding
Proper grounding and bonding are fundamental to the effectiveness of surge arresters. Grounding provides a safe pathway for electrical currents to flow into the earth, while bonding connects all metallic components of a system to eliminate any potential voltage differences. These practices prevent electrical shock hazards and divert high-voltage surges away from sensitive equipment.
Here are the best practices for grounding and bonding:
Establish a dedicated ground rod or use the existing grounding system for surge arresters.
Ensure low impedance connection between the surge arrester's ground terminal and the grounding system.
Verify that all bonding connections are tight and secure, reducing the risk of loose or corroded connections.
Surge Arrester Placement (service Panel, Subpanels)
Placing surge arresters at strategic locations within your electrical system is crucial for maximum protection. The primary location for surge arrester installation is the service panel, where the utility power enters your premises. However, additional surge arrester placement in subpanels can further enhance protection, especially if you have multiple subpanels connected to your main service panel.
Consider the following guidelines when determining the placement of surge arresters:
Install a surge arrester with the appropriate voltage rating for the specific service panel or subpanel.
Place the surge arrester as close to the power source as possible, minimizing the length of exposed wiring.
Ensure that surge arresters are easily accessible for inspection and maintenance purposes.
Surge Arrester Installation Process
Installing surge arresters requires careful attention to detail and correct wiring procedures. Follow these steps to ensure a proper installation:
Switch off the main power supply before beginning the installation process.
Locate the appropriate panel or subpanel where the surge arrester will be installed.
Select a suitable mounting location for the surge arrester, adhering to the manufacturer's recommendations.
Carefully connect the surge arrester's line and load terminals to the corresponding wires in the panel, ensuring proper tightness of connections.
Establish the grounding connection between the surge arrester's ground terminal and the grounding system, following the approved grounding practices mentioned earlier.
Double-check all connections and tightly secure them to prevent any loosening or accidental disconnection.
Once the installation is complete, restore the power supply and test the surge arrester to ensure its functionality.
Additional Surge Protection Measures (power Strips, Ups Devices)
In addition to surge arresters, implementing extra surge protection measures can offer enhanced safeguarding for your electrical devices. Consider the following options:
Use power strips with built-in surge protection to shield specific equipment or appliances from localized surges.
Install uninterruptible power supply (UPS) devices for critical systems or sensitive electronics, providing battery backup and surge protection.
These additional measures work alongside surge arresters to create multiple layers of protection, mitigating any potential damage caused by power fluctuations or surges. By incorporating these solutions into your electrical system, you can significantly contribute to the longevity and durability of your sensitive equipment.
Maintaining And Replacing Surge Arresters
Surge arresters play a vital role in safeguarding electrical systems from voltage spikes. Choosing the right surge arrester is crucial for ensuring longer lifespans and optimal performance, reducing the need for frequent replacements. Regular maintenance and timely replacement of surge arresters are essential to protect your electrical equipment and minimize downtime.
Regular Inspection And Testing Requirements
Surge arresters play a crucial role in protecting electrical systems from voltage spikes caused by lightning strikes, switching operations, or other electrical disturbances. However, to ensure their long lifespan and optimal performance, surge arresters need regular inspection and testing. Inspecting and testing surge arresters is essential to identify any potential issues that may lead to failure or degradation.
Regular inspections
involve visual examinations, checking for any physical damage or signs of overheating, and ensuring proper installation and grounding. To assess the functionality of surge arresters, testing is necessary. Testing can include measuring the insulation resistance, checking the protective voltage level, and verifying the surge arrester's response time. These tests help determine if the surge arrester is within its operational parameters and if it can effectively divert or limit excessive surges.
Signs Of Surge Arrester Failure
Recognizing the signs of surge arrester failure is crucial in maintaining the
safety and performance
of electrical systems. While regular inspections can help identify potential issues, being aware of these signs can aid in early detection:
Discoloration or charring: Burnt or blackened components may indicate internal faults or excessive current flow.
Visible cracks or damage: Physical damage to the surge arrester can compromise its ability to withstand surges.
Abnormal heat or temperature: Excessive heat radiating from the surge arrester can signify internal problems or insulation breakdown.
Reduced protective voltage level: A surge arrester that no longer provides the necessary voltage protection may have reached the end of its lifespan.
Frequent tripping of protective devices: If protective devices, such as circuit breakers, trip frequently, it may indicate a malfunctioning surge arrester.
Steps For Replacing Surge Arresters
Disconnect power: Safety is paramount, and before replacing a surge arrester, the power supply must be disconnected to prevent any potential electrical hazards.
Remove the old surge arrester: Carefully remove the old surge arrester, taking note of its physical condition and any installation specifics.
Clean the installation area: Thoroughly clean the installation area, ensuring there is no debris or residue that could affect the performance of the new surge arrester.
Install the new surge arrester: Following the manufacturer's guidelines and specifications, install the new surge arrester correctly, considering factors such as proper grounding and connection points.
Test and verify: After installation, conduct tests to ensure the new surge arrester is functioning properly and meets the required specifications.
Keep records: Maintain a comprehensive record of the replacement, including the date, details of the new surge arrester, and any testing results.
Importance Of Updating Surge Protection Devices Periodically
Regularly updating
surge protection devices
is crucial for maintaining the highest level of protection for electrical systems. As technology advances, newer surge arresters offer enhanced capabilities and improved performance. Updating surge protection devices periodically ensures that electrical systems are equipped with the latest technologies and can effectively handle modern electrical disturbances. Moreover, updating surge protection devices helps address any inherent limitations or weaknesses in older surge arresters. Over time, surge arresters may become less effective due to wear and tear, aging materials, or changes in system requirements. Updating these devices allows for improved surge handling capacity and ensures that electrical systems are adequately protected against potential damage and interruptions. In conclusion, maintaining and replacing surge arresters is essential for their long lifespan and optimal performance. Regular inspections and tests help identify any issues, while recognizing signs of failure enables timely actions. When replacement is necessary, following proper steps ensures a successful installation. Additionally, updating surge protection devices periodically ensures that electrical systems remain adequately protected against surge-related risks. By prioritizing the maintenance, inspection, and replacement of surge arresters, electrical system owners can maximize their lifespan and promote a safe and reliable electrical infrastructure.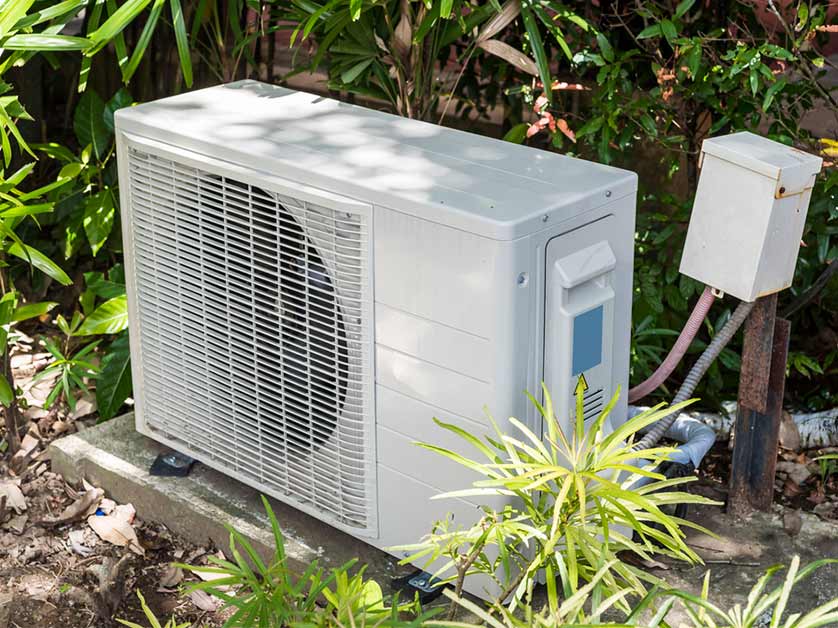 Credit: www.acsystemsinc.com
Frequently Asked Questions For Choosing Surge Arresters For Longer Lifespans
How Long Do Surge Arrestors Last?
Surge arrestors typically last for 10 to 20 years, providing reliable protection against power surges.
How Do I Choose A Surge Arrestor?
To choose a surge arrestor, follow these 5 guidelines: 1. Determine the surge current rating you need. 2. Consider the voltage rating appropriate for your system. 3. Choose the appropriate type of surge arrestor (e. g. , gas discharge or metal oxide varistor).
4. Assess the response time of the surge arrestor. 5. Ensure the surge arrestor meets safety and regulatory standards.
Can A Surge Protector Last 20 Years?
Yes, a surge protector can last up to 20 years. It is designed to protect your electronic devices from power surges and should be replaced if it gets damaged or its indicator light stops working properly.
Are Surge Protectors Only Good For 5 Years?
Surge protectors typically have a lifespan of around 5 years. After this time, their effectiveness in protecting your devices from power surges may decrease. It is recommended to replace surge protectors regularly to ensure optimal protection.
Conclusion
To ensure the longevity and effectiveness of your electrical systems, choosing the right surge arresters is crucial. By selecting surge arresters that are specifically designed to handle the voltage levels and frequencies in your electrical network, you can significantly extend their lifespan.
Additionally, regular maintenance and testing of surge arresters is essential for optimal performance. By following these guidelines, you can protect your equipment and prevent costly damage caused by power surges. Keep your systems running smoothly with surge arresters that are built to last.
{ "@context": "https://schema.org", "@type": "FAQPage", "mainEntity": [ { "@type": "Question", "name": "How long do surge arrestors last?", "acceptedAnswer": { "@type": "Answer", "text": "Surge arrestors typically last for 10 to 20 years, providing reliable protection against power surges." } } , { "@type": "Question", "name": "How do I choose a surge arrestor?", "acceptedAnswer": { "@type": "Answer", "text": "To choose a surge arrestor, follow these 5 guidelines: 1. Determine the surge current rating you need. 2. Consider the voltage rating appropriate for your system. 3. Choose the appropriate type of surge arrestor (e.g., gas discharge or metal oxide varistor). 4. Assess the response time of the surge arrestor. 5. Ensure the surge arrestor meets safety and regulatory standards." } } , { "@type": "Question", "name": "Can a surge protector last 20 years?", "acceptedAnswer": { "@type": "Answer", "text": "Yes, a surge protector can last up to 20 years. It is designed to protect your electronic devices from power surges and should be replaced if it gets damaged or its indicator light stops working properly." } } , { "@type": "Question", "name": "Are surge protectors only good for 5 years?", "acceptedAnswer": { "@type": "Answer", "text": "
Surge protectors
typically have a lifespan of around 5 years. After this time, their effectiveness in protecting your devices from power surges may decrease. It is recommended to replace surge protectors regularly to ensure optimal protection." } } ] }